Shoes and Accessories
Where Can I Get Dance Shoes?
I'm always being asked where do I get dance shoes. I usually get them when I attend dance events. But where do you get them if you don't attend dance events. Listed below are a few places you can get dance shoes.
Carrie B's Dance Shoes & Apparel
2536 SE 122nd Ave, Portland, OR 97236
Step N Out Dance Shoes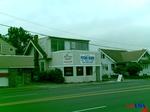 Glass Slipper
Two locations to choose from:
3106 NE Broadway St, Portland, OR
116 NW 2nd St, Corvallis, OR
Kippy Belts
Fancy belts and accessories. Make a splash at your next dance event!